a Muslim woman who wears hijab is like a pearl in its shell
i just want to tell you, in case you don't know, i'm a girl who wears hijab. well, lebih tepatnya sejak oktober 2009.
sesaat sebelum nulis ini, gue sedang browsing the Glee girls' style.yeah gue sedang tergila-gila dengan Quinn baby bump style. oh so ubercute and sweet!
ya gue bukan tipe pemakai baju yang monoton. semenjak berjilbab, entah kenapa gue makin pede mix and match baju. pernah gue jalan dengan rok pendek hitam a la flamenco dengan legging hitam plus t-shirt pink dan kerudung merah. mungkin agak ekstrim secara baju gitu gue pake buat daftar afs yang rata-rata pada pake baju formal.
dan menurut gue, kalau matching banget baju gue hari itu, gue merasa puas dan bangga. kenapa? karena memadupadankan atasan-bawahan-kerudung itu susah! 3 pieces lho!
lalu tiba-tiba saat browsing gue kepikiran sesuatu. "hey, gue kan bukan satu-satunya perempuan yang berjilbab. hmm pemakai jilbab di belahan dunia lain kaya gimana ya?"
dan inilah hasil browsing gue.
american girl. ternyata ga semuanya perempuan di amerika kaya yang gue liat di Jersey Shore.
african girl.
european girl. ini gambar yang gue ambil kayanya salah satu halaman majalah fashion. tapi ini berarti eropa udah mulai terbuka terhadap jilbab :)
australian girl.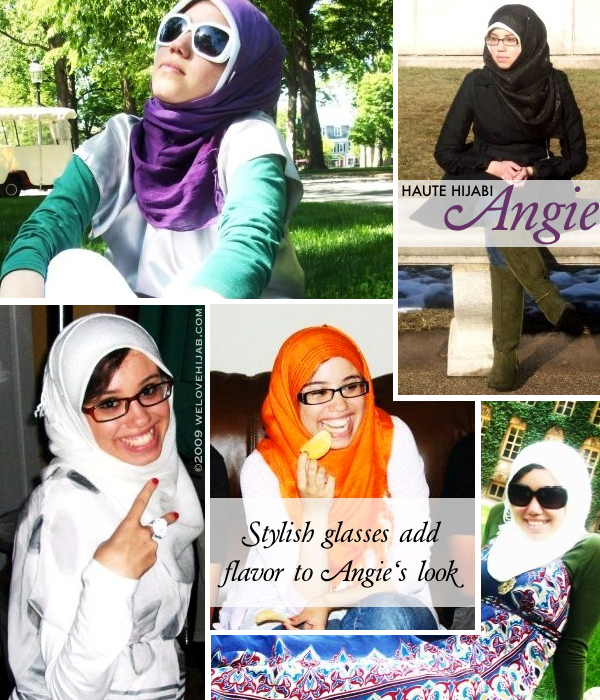 asian girl. jujur, sebenernya gue pengen nunjukkin perempuan jepang memakai kerudung, tapi omg agak susah ya. jadi gue ambil foto ini karena dia memakai pakaian yang harajuku banget. yah anggap aja dia orang jepang.
last but not least, i found this rawr-some blog about
hijab around the world
! WOW. enjoy it guys and have fun with you hijab!